Paul & Company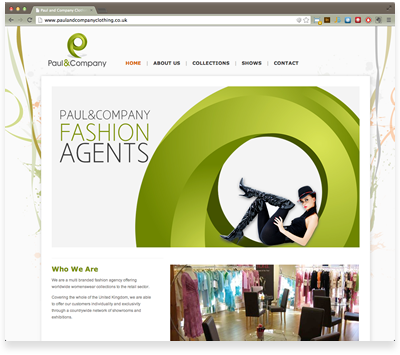 "We were so lucky to have W4 do your first ever site. We weren't sure exactly what we wanted but we knew what we didn't want. They listened and took in all about our business and how we worked and then came back to us with their proposal. It was exactly what we had hoped for, straight from the start. From then on, W4 came through exactly on schedule and delivered to us what we think is one of the freshest and most modern looking sites in our industry. The compliments we're getting are testament to that! I've already recommended them to other colleagues, and their ongoing level of support has been superb. A wonderful experience throughout."
Jonathan Wheeler, Director, Paul & Company Clothing Ltd
Meeting Point International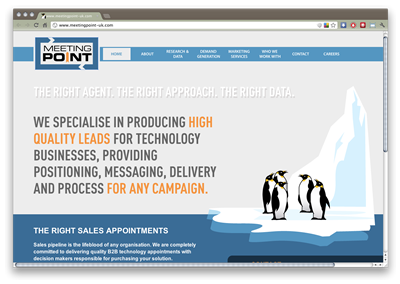 "We hired W4 to help us revamp our company logo and our website. We are a new company working in the IT sector that are looking to have something fun and funky, but not over the top for the industry.
W4 took this on board, understood our brief and produced a fantastic website!
The communication between us and W4 was outstanding, the delivery was prompt and they helped and advised us on the branding of the company. This has all been done above and beyond the line of duty. They were helpful throughout and we will definitely be using them again for any branding jobs and other websites we are looking to fulfil. We would strongly recommend using W4."
Ian Brigden, MeetingPoint Global Ltd


International Treasury Services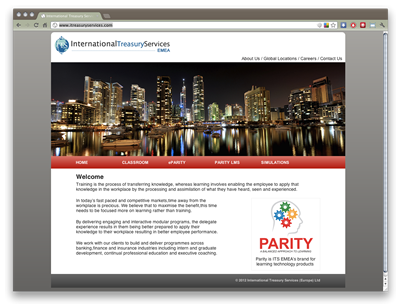 "I have to say that dealing with W4 has been a pleasure right from the outset. Firstly they took time to understand our exact requirements by asking the right questions using straightforward non-technical language. Our original specifications changed several times during this initial stage, something that I am sure is not uncommon, but they took it completely in their stride and had many suggestions, which helped us with our final design. Within extremely tight deadlines (10 days) W4 then delivered exactly what we needed and within budget. On top of that we found them very easy and friendly to deal with and as such would thoroughly recommend this company."
Terry Gamell, Director, International Treasury Services
Clifton Lodge Veterinary Group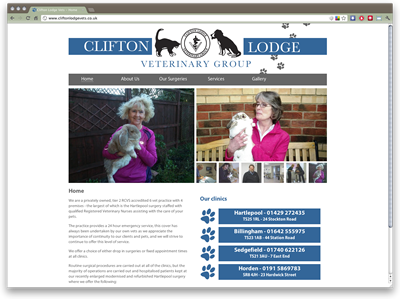 "Within only 2 days of our website going live we had 2 new clients register purely on the strength of what they had seen on it . W4 were extremely professional, helpful, cheerful and friendly giving guidance and advice on layout and content throughout. We are certainly very happy with the finished article and the follow on service they provide."
Valerie Monck, Clifton Lodge Veterinary Group